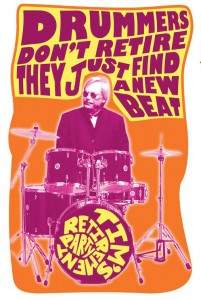 This year, SHPAA will join SHP staff and supporters to celebrate the many great years of service that Tim Burke has given to ESU #11 as Director of Gifted Education. All of the pertinent info is below, along with ways to send a personal message to Tim and donate to help offset the cost of the party.
When: June 15, 2013 @ 6:00 PM Social Hour | 7:00 PM Dinner
Where: Minden Opera House
322 E 5th St, Minden, NE 68959
There will be a two meat buffet meal – roast beef, chicken oscar, with au gratin potatoes, vegetable salad, dinner roll, tea & water
Cost: $20.00 per person (includes tip & tax) payable prior to or on June 15th to:
Danita Geisinger
PO Box 858
Holdrege, NE 68949
Please RSVP by June 10th to Danita at dgeising@esu11.org or 308-995-6585
*For those that can't make it, here's your chance to send a message to Tim. All you have to do is record a quick 10-15 second message of whatever you want to say to Tim. It can be funny, serious, a story that you remember of him…anything! Just start out with."Hey it's____out in____" and then go on with your message so everyone can see that there are SHPers all over the place. When you're done, send your videos to Brett Maline at malinebrett@gmail.com or you can dropbox them to brettrf1@gmail.com. All videos should be sent by the end of the first week of June so there's time to edit them all together. Thanks everyone!!
If you can't attend but would like to help out, donations to offset the cost of the party are greatly appreciated. Checks payable to Danita may be mailed directly to her at the above address, or donate below via PayPal.
For more information on becoming a SHPAA Burke or Free Thought Member, click on the SHPAA Membership Tab